A teenager has designed a bra that could help women detect signs of breast cancer.
Using biosensors to measure temperature and monitor colour and texture of a breast, the technology can alert the wearer to any concerning changes.
The 18-year-old Mexican entrepreneur created the bra after his mother nearly died of cancer five years ago.
"When I was 13 years old, my mother was diagnosed for the second time with breast cancer," Julian Rios Cantu said in a company video.
"The tumour went from having the dimensions of a grain of rice to that of a golf ball in less than six months.
"The diagnosis came too late and my mother lost both of her breasts and, almost, her life."
Rios Cantu's experience propelled to him design Eva, which is described as "an auto-exploration bra" that uses "self exploration method for the early and effective detection of breast cancer".
Rios Cantu established his company – Higia Technologies – with three close friends when he was 17.
Eva, which is currently in prototype stage and awaiting patent approval, recently won the top prize at the Global Student Entrepreneur Awards finals competition, which hosted student entrepreneurs from 56 countries.
The technology is equipped with 200 tactile biosensors to map the surface of the breast and keep track of changes in texture, colour and temperature.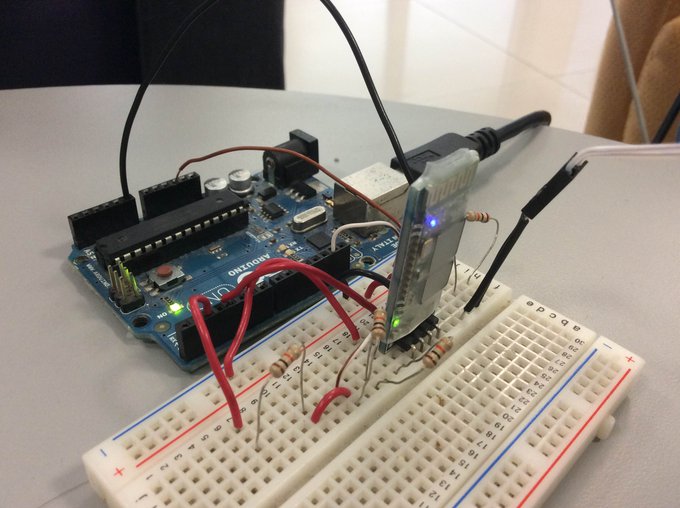 The invention has been designed for women who have a genetic predisposition to breast cancer.
Women would need to wear the Eva bra for just 60 to 90 minutes a week and users would be able to keep track or review their condition through the app.
According to Cancer Research UK, an estimated 8.2 million people died from cancer worldwide in 2012, so the need for such scientific breakthrough.