On April 21, Her Majesty Queen Elizabeth II will turn 93 years old. To mark the occasion, there are usually a series of gun salutes around London: a 41 gun salute in Hyde Park, a 21 gun salute in Windsor Great Park, and a 62 gun salute at the Tower of London. For the most part, the monarch celebrates her big day privately. But on June 8, 2019, Her Majesty will parade through London as part of an opulent birthday celebration known as Trooping the Colour.
Queen Elizabeth, like many British monarchs before her, has two birthdays: the actual anniversary of the day she was born, and a separate day that is labeled her "official" birthday (usually the second Saturday in June). Why? Because April 21 is usually too cold for a proper parade.
The tradition started in 1748, with King George II, who had the misfortune of being born in chilly November. Rather than have his subjects risk catching colds, he combined his birthday celebration with the Trooping the Colour.
The parade itself had been part of British culture for almost a century by that time. At first it was strictly a military event, at which regiments displayed their flags—or colours—so that soldiers could familiarize themselves. But George was known as a formidable general after having led troops at the Battle of Dettingen in 1743, so the military celebration seemed a fitting occasion onto which to graft his warm-weather birthday. Edward VII, who also had a November birthday, was the first to standardize the June Trooping the Colour and launched a tradition of a monarchical review of the troops that drew crowds of onlookers.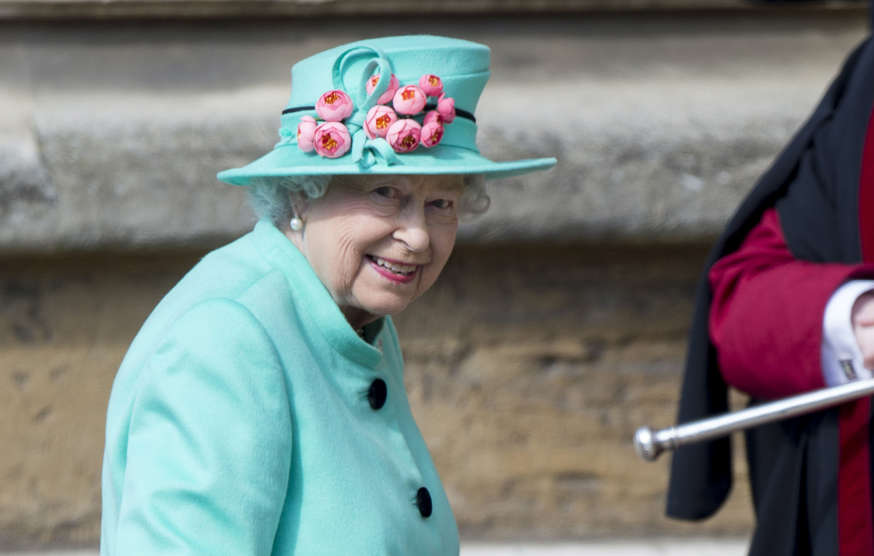 Throughout Queen Elizabeth II's reign, she has proven herself a devoted fan of the milliner's art. We look at some of her trademark hats.
Even now, the date of the "official" birthday varies year to year. For the first seven years of her reign, Elizabeth II held her official birthday on a Thursday but has since switched over to Saturdays. And while the date is tied to the Trooping the Colour in the UK, Commonwealth nations around the world have their own criteria, which generally involve recognizing it as a public holiday.
Australia started recognizing an official birthday back in 1788, and all the provinces (save one) observe the Queen's Birthday on the second Monday in June, with Western Australia holding its celebrations on the last Monday of September or the first Monday of October.
In Canada, the official birthday has been set to align with the actual birth date of Queen Victoria—May 24, 1819—since 1845, and as such they celebrate so-called Victoria Day on May 24 or the Monday before.
In New Zealand, it's the first Monday in June, and in the Falkland Islands the actual day of the Queen's birth is celebrated publicly.
All in all, just another reason it's great to be Queen.