It's called the Demodex folliculorum! This virus is a species of vermiform mites of the family Demodicidae.
It is one of two Demodex species living in the hair follicles of humans, the other being D. brevis. In the adult state, it is 0.3 to 0.4 mm long.
It lives in the pores of the skin of your face, so it is important to wash your face before putting on makeup and never sleep without removing makeup!
The only way to see it is with a microscope. It measures between 0.3 and 0.4 mm and has 8 legs like spiders.
He likes to live in the hair follicles that have the nose, cheeks and eyelashes. These are places where there is more fat and it feeds on it.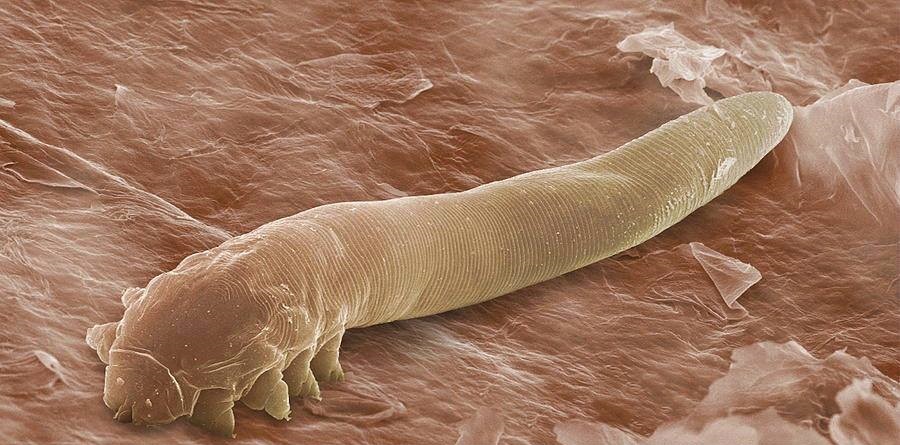 It also feeds on secretions and dead skin. This insect can put up to 25 eggs in each hair follicle.
His digestive system is not able to eliminate the waste he produces. They accumulate in the body until they explode and die. What manages to stay causes hypersensitivity reactions.
According to some studies, in some people, Demodex can cause eyelid and rosacea infections.
Scientists have proved that this mite is present in virtually all adults on this planet. Pay close attention to the hygiene of your skin.