Official results from the non-binding poll showed that almost 98 percent of the 181,067 votes cast backed independence while just 3,043 voters opted to remain part of PNG with more autonomy.
At the moment, the result of the referendum must be ratified by the National Parliament of PNG where some members have raised opposition.
But analysts say that the scale of the victory for the pro-independence movement will mount pressure on PNG authorities to accept the results.
The referendum, which began on November 23, came on the back of a 2001 peace agreement that was reached after a 10-year civil war between PNG forces and Bougainville's rebel fighters.
The war was sparked by disputes over the distribution of revenues earned from a copper mine located at Panguna, which once accounted for 40 percent of PNG's exports. By 1998, the war had killed about 20,000 people.
Located at about 1,000 kilometers west of Port Moresby (capital of PNG), Bougainville was part of German New Guinea from the 1880s up until World War I.
Following the war, Australia took control of the island before it became part of Papua New Guinea in 1975.
A report by the BBC said: "When Papua New Guinea was granted independence in 1975, Bougainville became a province, even though there was little enthusiasm for it.
"In fact, there was even a declaration of independence shortly before PNG was formed – an attempt to create the "Republic of the North Solomons". However, it was ignored by both Australia and PNG."
After their independence demands failed, the decade-long war began in 1988, killing about 13 percent of the island's population. There was also the dispute over the opencast copper mine at Panguna, which remains closed to date.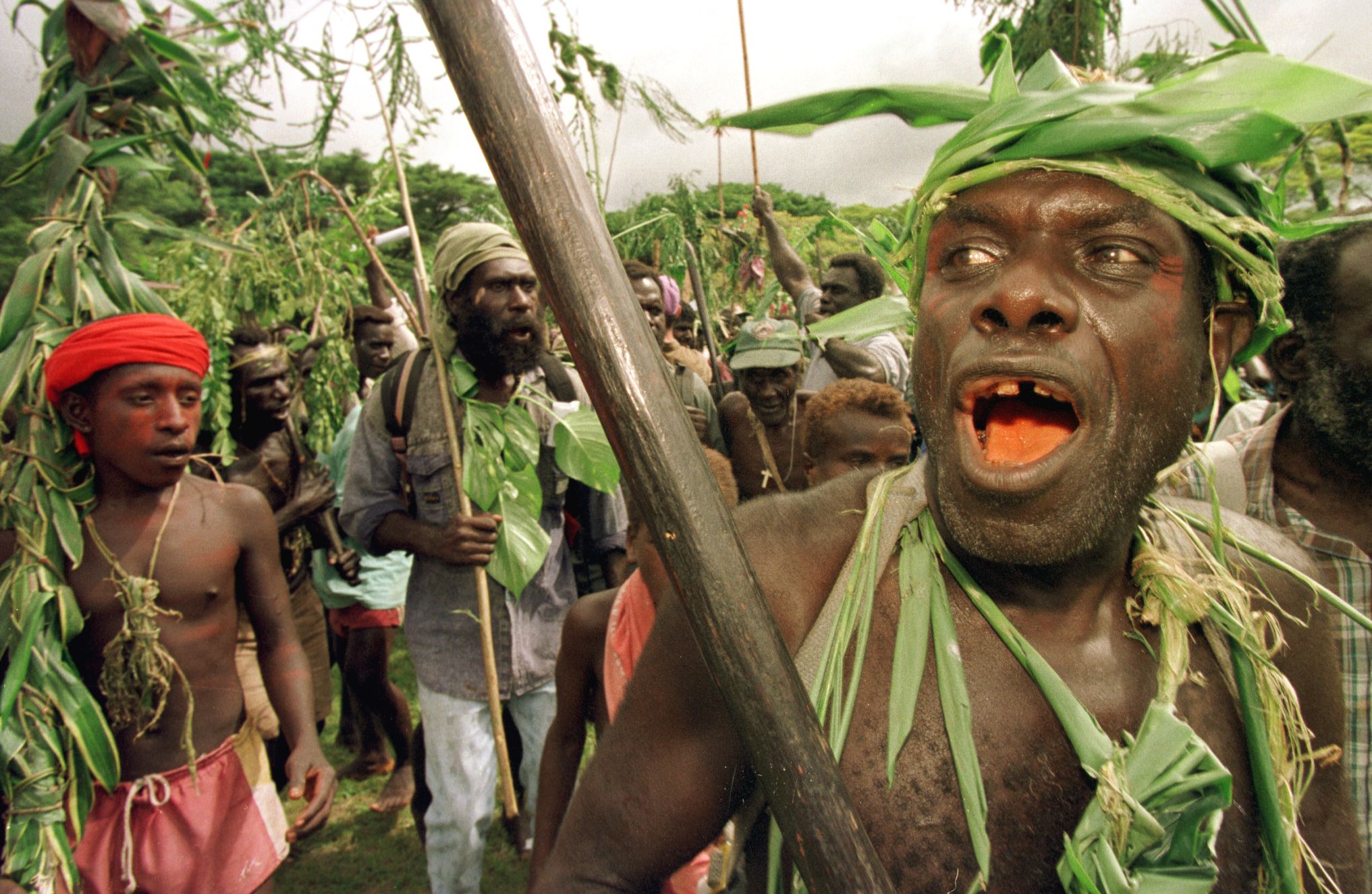 In 1998, with the help of some international bodies, the fighting ceased and the Bougainville Peace Agreement was reached. In 2005, the Autonomous Bougainville Government was created and this was followed with a promise to hold a non-binding referendum on independence, said the BBC.
Former Irish Prime Minister Bertie Ahern, who headed the Referendum Commission, said on Wednesday that the referendum showed "the power of the pen over weapons".
"The referendum is one part of that ongoing journey," he added.
With the referendum non-binding, there are fears that PNG will drag its feet in granting independence to Bougainville but analysts say that if PNG refuses to accept the results of the poll, this might lead to fresh conflict.
Earlier, PNG was not willing to fund the referendum, saying that it preferred Bougainville (noted for being rich in natural resources) to remain within the country.
PNG further believes that if the region gets independence, other PNG provinces would also increase their demands to be independent.
As countries like Australia, China, and the U.S. monitor the happenings in Bougainville, a report by Financial Times said that the referendum has sparked "a scramble for political influence among foreign mining companies, which want to establish operations in an area that contains copper and gold reserves estimated to be worth tens of billions of dollars."