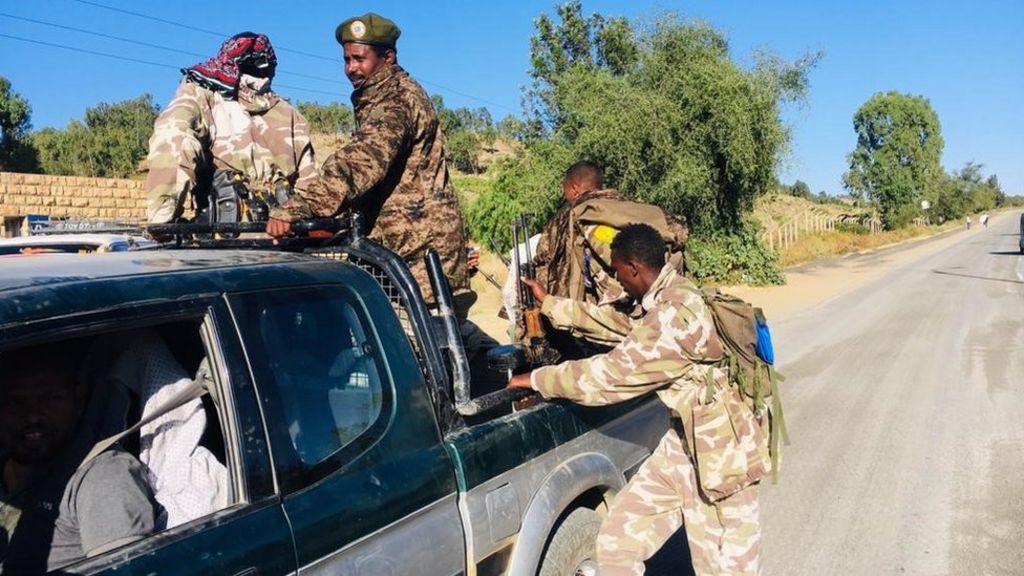 No sign of a lull in fighting that has included multiple air raids by federal forces and hundreds of people reported dead on each side.
As many as 200,000 refugees could pour into Sudan while fleeing the deadly conflict in Ethiopia's northern Tigray region, officials say, as already at least 6,000 people have crossed the border.
Long lines have appeared outside bread shops in the Tigray region, and supply-laden trucks are stranded at its borders, the United Nations humanitarian chief in the country said.
"We want to have humanitarian access as soon as possible," Sajjad Mohammad Sajid said. "Fuel and food are needed urgently."
Up to two million people in Tigray have a "very, very difficult time", he said late on Tuesday, including hundreds of thousands of displaced people.
Hundreds have died in air raids and fighting since the conflict erupted a week ago. Fears are growing that Ethiopia, a nation of 110 million, could slide into a civil war.
Under growing pressure, at least 6,000 Ethiopian refugees have crossed the now-closed border into Sudan, the state-run SUNA news agency reported. The agency, citing unidentified officials, said more than 200,000 Ethiopians were expected to cross into Sudan in the coming days.