Happy 23RD Birthday to South Africa fro all over Africa. Since 1994 since this African nation gained independence, Can she really say she is free? Or still being victims?
The Freedom Movement and several political parties will hold a mass rally against President Jacob Zuma in Pretoria today.
Scores of supporters have started filling up the Caledonian stadium in Pretoria on Freedom Day, in a mass rally against President Jacob Zuma.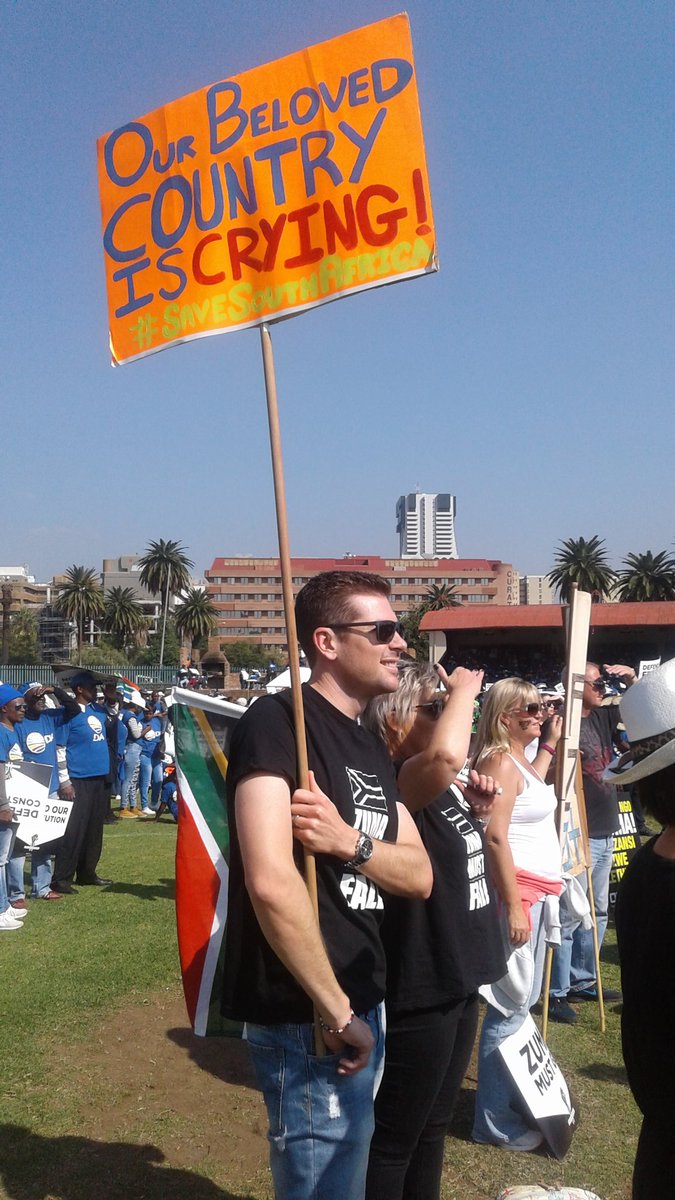 DA supporters have so far outnumbered supporters from other political parties that were expected to attend the Freedom Movement rally on Thursday, Today..
 Several members of Cope and the Organisation Undoing Tax Abuse are being seen at the rally.