North Korean athletes did not come to the 2016 Rio Olympics alone, their leader came with them–to join the party and perhaps make sure they do not run away to seek asylum in United States.
If you've not already caught the joke, let me make it clear for you–this is an imposter, but he looks just like Kim Jong-un.
And he got a lot of attention at Rio for the remarkable resemblance–even athletes "begged" to take photos with him.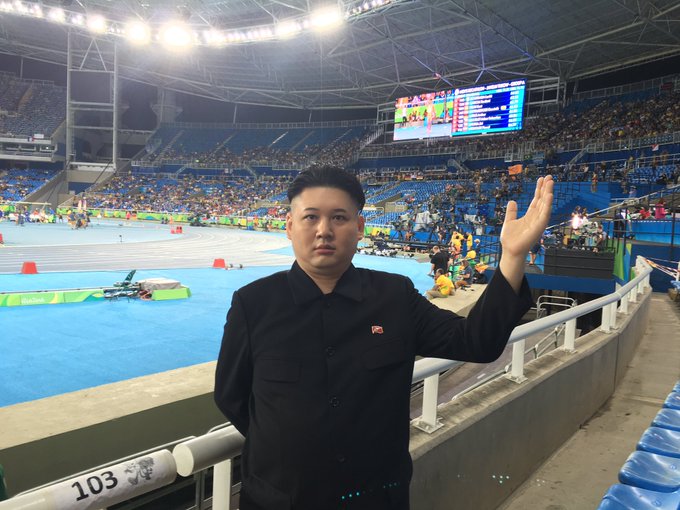 Kim Jong Um

@KimJongUnDouble

At the #athletics #Rio2016 #Olympics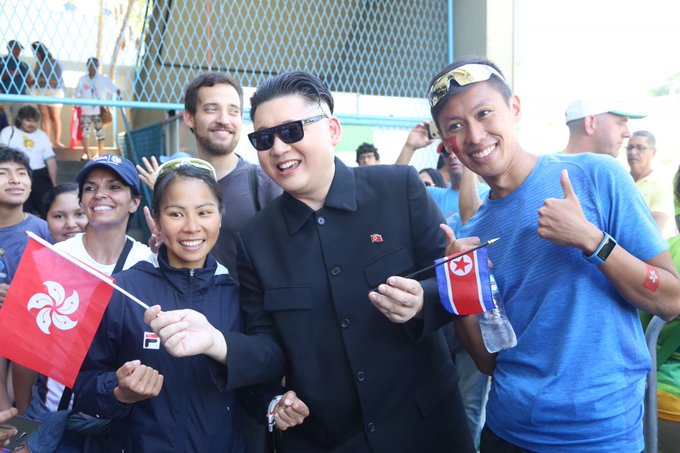 Kim Jong Um

@KimJongUnDouble

With #姚潔貞 #YiuKitChing the Hong Kong marathon athlete @#Rio2016 #Olympics #runnersworld #runnersworldhk #justdoit