Last year, Osaka announced her arrival as one of the top players in women's tennis with her win at the U.S. Open, defeating Serena Williams in the final and becoming the first Japanese player to win a Grand Slam single's title.
This year, things are a bit different for Osaka. Not only is she one of the biggest stars in the sport, but fellow celebrity athletes count themselves amongst her fans.
On Thursday Naomi Osaka cruised through her match at the U.S. Open, defeating Magda Linette 6-2, 6-4 to advance to the third round of the tournament. As she played Lakers legend Kobe Bryant and quarterback-turned-activist Colin Kaepernick watched the match from her box in Louis Armstrong stadium.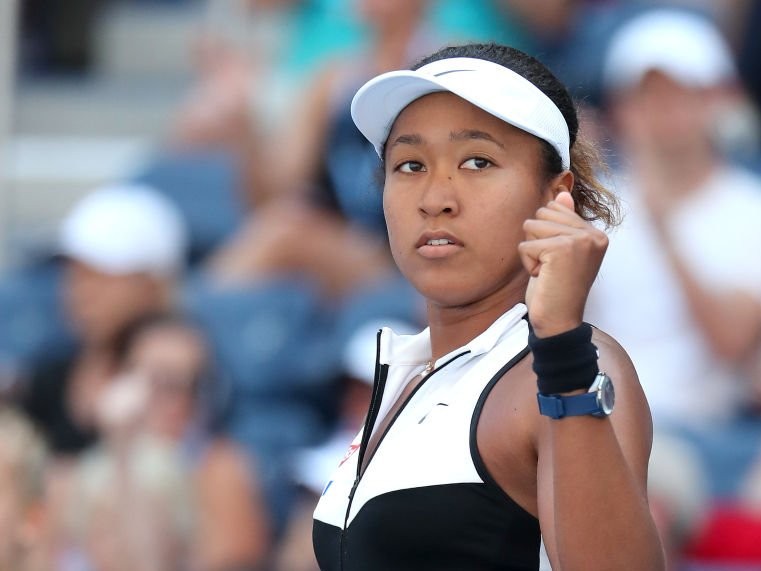 Al Bello/Getty Images
Naomi Osaka
"I mean, I don't feel like it's pressure, but I do feel like I did want to play well," Osaka said after the match, per ESPN's Don Van Natta Jr . "It's just funny to me. You know, like, last year compared to this year there is no way, like, Kobe would sit in my box. Yeah, Kaepernick too. It's just crazy who you can run into in life."
"For me, it wasn't pressure," Osaka said. "It was just like I really didn't want them to sit in the sun too long, honestly. That was the thing that was on my mind. I was, like, I don't really want to play a third set."
Osaka proved as much on the court. After taking the first set with relative ease, Osaka stormed backed from a 3-0 deficit in the second set to win 6-4 and end the match before a third set was necessary.
Her guests surely appreciated it.