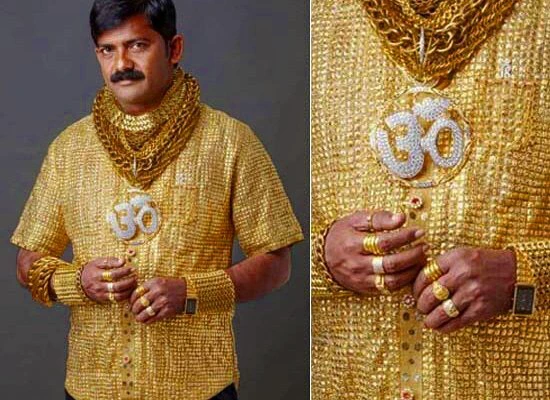 Dattatrey D. Phuge was a business man from Pune, India, he was known as the first gold man of India. He was a multi millionaire and ran a Vakratund Chit Fund pvt. Ltd, Dattatrey ran his business together with his wife Seema phuge. Dattatrey is famous for owning a 22-carat pure gold shirt designed specially for him that worth two hundred and fifty thousand dollars ($250,000) which when converted to naira it costs Ninety five million two hundred and fifty thousand naira (#95,250,000).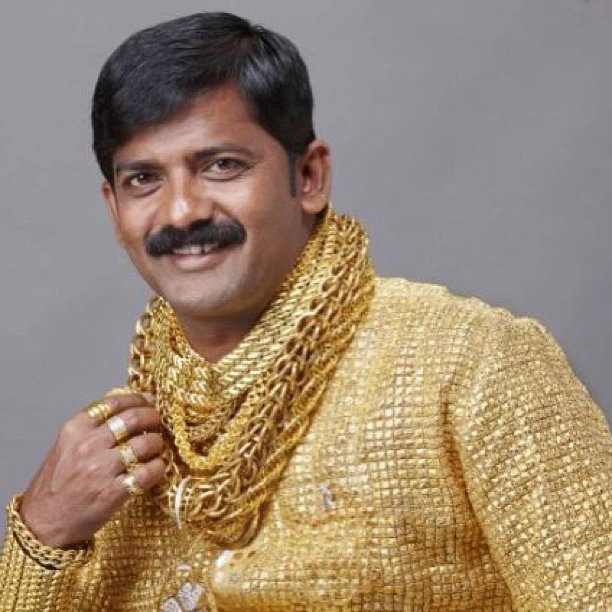 Dattatrey neck, knuckles and wrist were always weighed with heavy and expensive pure gold. Due to the huge cost of the shirt he only wore it to special ceremonies, parties and more but not on a regular occasion. He said the inspiration of the shirt came from Indian kings and it is heavy to wear and must be wore carefully because it can't be washed and must not be too dirty and sweaty.
He said wearing gold made him feel good and he started wearing them in small quantities at the age of 20, after he makes profit from his business every six to eight months he would buy a new thing made of gold. His wife wore necklaces and bags made of gold, he said he wanted the world to know him as the gold man with a gold shirt that's why he made it.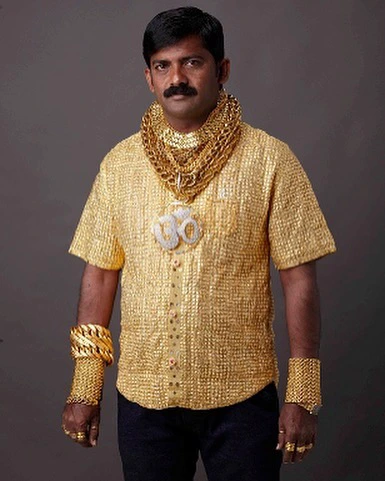 However on the 14th of July 2016 Mr. Dattatrey Phuge was murdered. He was lured to a birthday party by his son's friend and was killed on the spot while his son watched him passed on to glory, the killers spared his son, After police investigation the suspects were caught.