Honduran footballer, Jerry Bengtson who plays as a striker for Paraguayan side, Club Olimpia, is believed to be the first footballer to wear a face mask during and throughout a game amid the COVID-19 pandemic.
The Honduras international, 33, donned the face covering to protect himself and his team members as his side took on Montreal Impact in the CONCACAF Champions League on Tuesday, December 15.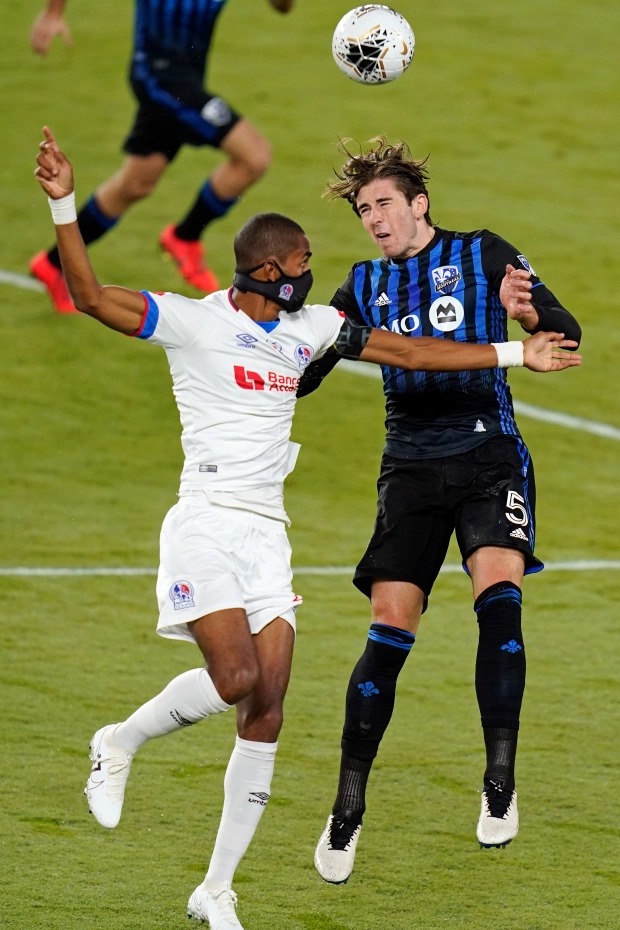 Olimpia actually fell to a 1-0 defeat to Thierry Henry's team, who went through to the semi-final with a 2-2 win on aggregate.
Spectators were left baffled by Bengtson's decision, with many questioning how he was able to breathe properly in the game before his substitution.
One said: "But in theory players on the pitch are all tested and negative so other than coming off the pitch you shouldn't need to put a mask?"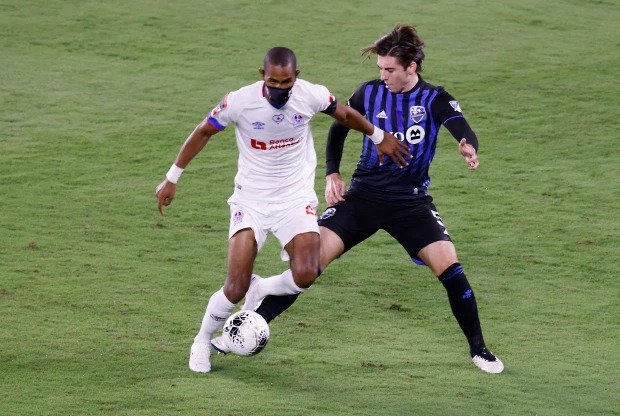 Another added: "That's not advisable at all, considering the amount of oxygen needed at such intense level of sporting activity."
A third continued: 'Good for him. A lot of misinformed and just plain wrong people in this comments section.
With a fourth joking: "Don't worry guys, if all games played have the same level of pace as the one I watched yesterday, there's no chance he gonna collapse."
According to local reports, as cited by SportBible, Bengston wore the mask to avoid catching the disease and protect his family.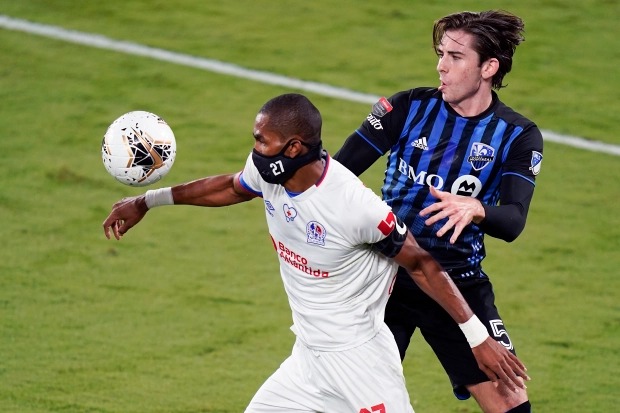 Olimpia coach Pedro Troglio said of his captain after the match: "It's weird because he's the only player on the squad and in the championship who plays with a mask.
"It doesn't bother him and he's also scoring goals."
The prolific Honduras striker has scored 47 goals in 82 outings for his current side since joining from Deportivo Saprissa,