While Donald Trump may refuse to "certify" that Tehran respects the terms of the agreement on its nuclear program, the spokesman of the Iranian Parliament warned against the possible consequences of this decision.
© Andrew Caballero-Reynolds 
Source: AFP
Demonstrators calling on Donald Trump to continue diplomacy with Iran on 12 October.
On October 13, the spokesman of the Islamic Consultative Assembly of Iran said that the US policy on the Iranian nuclear agreement of 2015, as well as the sanctions imposed on Moscow and Tehran, generated international instability.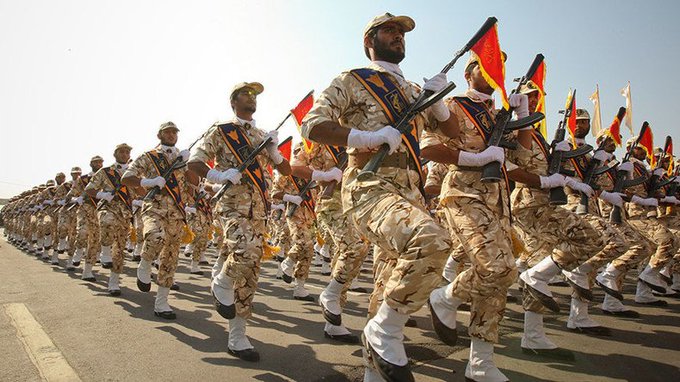 "It seems that [the United States] has initiated actions that could lead to chaos on the international scene," Ali Larijani said after meeting with his Russian counterpart Vyacheslav Volodin, spokesman of the Duma.
The US President is due to speak on 13 October on the future of the Iranian nuclear agreement , which he strongly criticized.
Ali Larijani also stressed the importance of Russia's role in solving this problem, prompting Moscow to get involved.
Beijing goes to the niche
China on October 13 called on the United States to preserve the Iranian nuclear agreement.
"We believe that this agreement is important to ensure the international nuclear non-proliferation regime and the peace and stability of the region. We hope that all sides will continue to preserve and implement this agreement, "Chinese Foreign Ministry spokesman Hua Chunying told reporters.
The spokesman said that the highest official of Chinese diplomacy, Yang Jiechi, had evoked this file during a telephone conversation on October 12 with the US Secretary of State Rex Tillerson.
Along with Germany, the United States, France, Great Britain and Russia, China is one of the six powers that signed an agreement with Iran in 2015 to prevent Tehran to acquire the atomic weapon.
The US president could refuse on 13 October to "certify" that Tehran is meeting its commitments under the treaty, despite assurances from the International Atomic Energy Agency.
A "non-certification" would send the ball into the US Congress camp: parliamentarians would then have 60 days to decide whether to reinstate the sanctions lifted since 2015. A return of sanctions would clearly sign the death of this heavily negotiated deal.