A team of Zambian surgeons on Friday successfully separated seven-month-old conjoined twins, a first of its kind in the nation.
The surgery, performed on the conjoined twins Mapalo and Bupe was done at the Women and New Born hospital in Lusaka, led by a team of 30 health practitioners from the University Teaching Hospital(UTH), local online site, Lusaka Times said.
"A lot of progress has been made, in fact we have made great progress. The twins have been separated. They were separated at exactly 16:58 hours (Local time)," said Dr Maureen Chisembele, UTH senior medical superintendent for Women and New Born Hospital.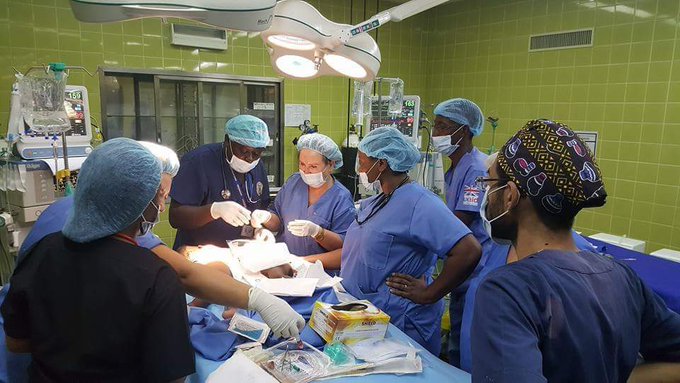 "However, there is still a lot to be done in terms of closing up the wounds and we anticipate that the surgery will continue for an hour and a half to two hours." she said.
Lead surgeon Bruce Vulani had indicated in September 2017 that the twins, who at the time were just 3 months old, could undergo the surgery after 6 months. This was in order to allow for more skin to grow on their bellies where they were joined.
According to Dr Disembele, the twins, who were identified as omphalapogus twins, a rare kind of birth in Zambia where the major cause is incomplete division of one fertilized ovum, were not sharing major tissues such as live and intestines.