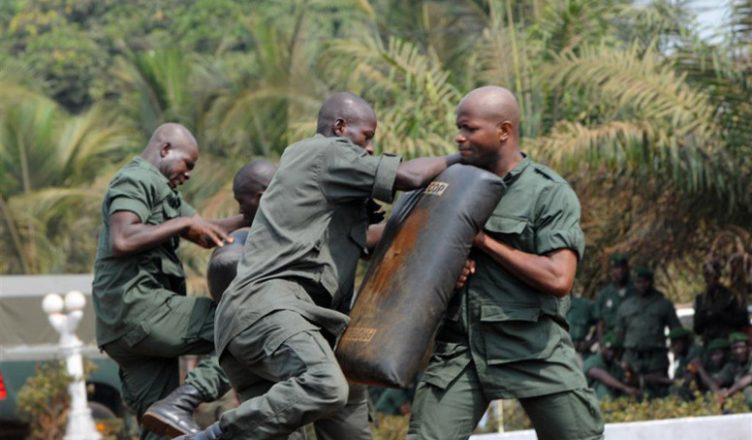 The US site Global Fire Power (GFP) specializes in defense released its latest report that concerns the African military powers in 2018. According to the ranking revealed by the report, Egypt ranks first followed by Algeria , South Africa and Nigeria.
A total of 136 countries were studied to achieve the reported results. The United States, Russia, China, India and France are the five largest military powers in the world. Nothing surprising in view of their strategic positions and their continual race to armament.
But in front of these big ones of the world, Egypt, first power on the African continent comes only in 12th rank worldwide. The ranking is based on fifty criteria, including the number of active military, the naval force, the availability of fuel for military operations, the number of fighter jets, the budget allocated to defense and logistical flexibility.
The report said Egypt has 454,250 servicemen and 875,000 reservists, 4,946 tanks, 1132 military aircraft, including 309 fighter jets, and 319 ships and warships.
However, the work of the experts did not take into account the nuclear stocks and does not penalize the countries not having littoral. In order to establish its ranking, Global Fire Power is based on a "power index" whose perfect score would be 0.0000, which is impossible in fact. The further we get from this benchmark, the further we are in the ranking.
Behind Egypt, Algeria (23rd in the world) is second in Africa, followed by South Africa (33rd in the world), Nigeria (43rd), Angola (48th), Ethiopia (51st), Morocco (55th), Sudan (70th) and Libya (74th). DR Congo (75th in the world) closes the African Top 10.
Ranking of African military powers:
Egypt (12th worldwide)
Algeria (23rd)
South Africa (33rd)
Nigeria (43)
Angola (48th)
Ethiopia (51st)
Morocco (55th)
Sudan (70th)
Libya (74th)
DR Congo (75th)
Tunisia (77th)
Zimbabwe (81st)
Zambia (83rd)
Kenya (85th)
Uganda (93rd)
Chad (94th)
Tanzania (98th)
South Sudan (99th)
Botswana (103rd)
Ghana (107th)
Niger (109th)
Cameroon (110th)
Mozambique (111th)
Mali (114th)
Ivory Coast (119th)
Republic of Congo (120th)
Madagascar (123rd)
Gabon (126th)
Namibia (127th)
Mauritania (129th)
Central African Republic (130th)
Somalia (132nd)
Sierra Leone (133rd)
Liberia (135th)