Ex Nigerian President, Chief Olusegun Obasanjo, has stylishly reprimanded the  long serving African pioneers to leave office in light of the fact that if they don't, ' the office will abandon them.'
According to his views, the motivation behind this, is that the greater part of such pioneers remain on the grounds that they have fears. He included that they were, in any case, turning into an uncommon item.
.
Well, really after 12, 15 years, some of them up to 30, some have fears, I think that now they are becoming a rare commodity. And maybe if you don't leave office, what happens, office will leave you.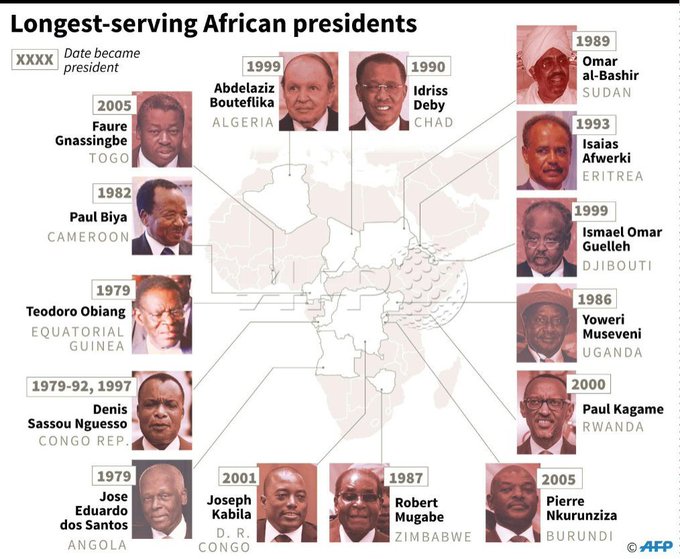 He reserved praise for Angola's dos Santos, who recently opted to step down after 38 years in charge. Obasanjo said he hoped other leaders will follow dos Santos' lead. "Not too long ago, president dos Santos decided to leave office, maybe others will see wisdom in what he has done."
The 80-year-old was addressing the topic of political tension in Togo, where he is on record to have called on President Faure Gnassingbe to leave office.
"I believe whatever he has to do in terms of development, whatever ideas he has, he has he must have exhausted them by now, unless he has something new that we do not know," he told the BBC late last week.