First Lady Melania Trump received a tour of the National Museum of African American History and Culture Wednesday.
She was joined by Sara Netanyahu, whose husband Israeli Prime Minister Benjamin Netanyahu was at the White House meeting with President Donald Trump.
According to ABC News, the two women were accompanied by museum director Lonnie Bunch and Smithsonian Secretary David Skorton.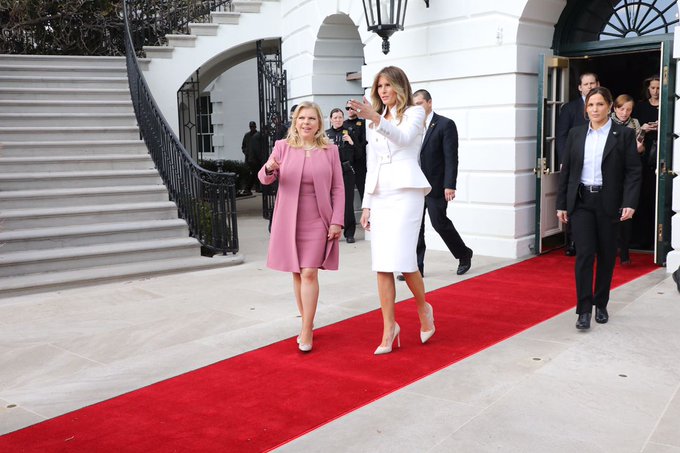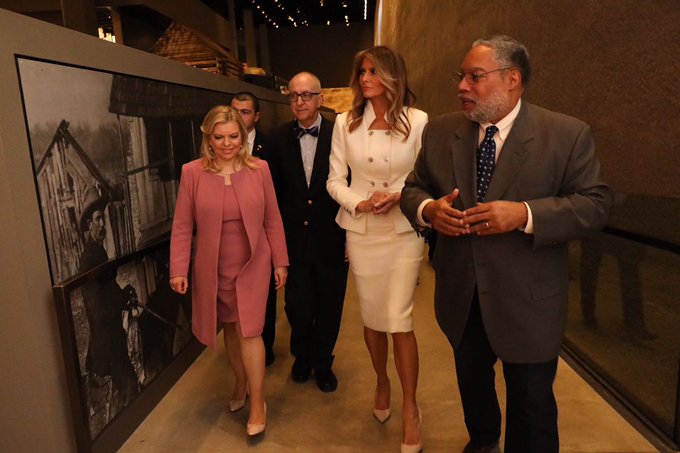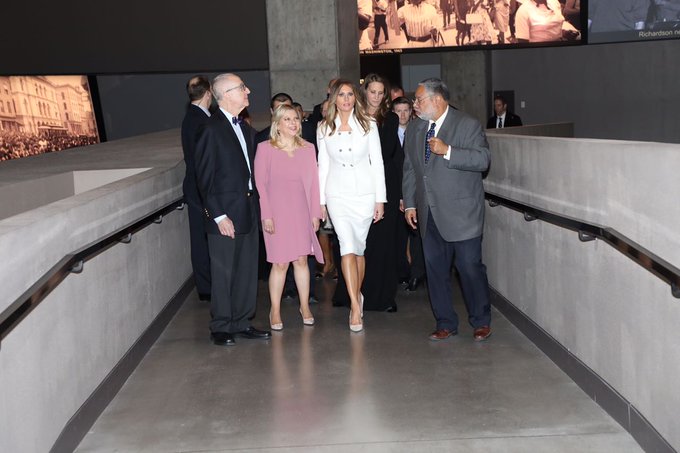 Mrs Sara Netanyahu met at the White House with @FLOTUS Melania Trump, who surprised her with a visit to @NMAAHC

381381 Retweets

1,0461,046 likes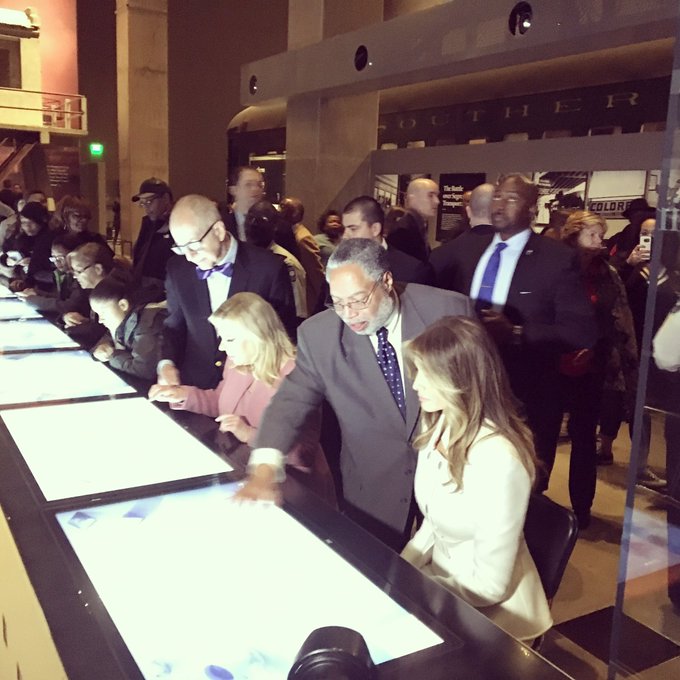 It was an honor to visit the Smithsonian National Museum of African American History @NMAAHC

2,0412,041 Retweets

13,34613,346 likes
President Trump was previously scheduled to visit the Museum on MLK Day. The visit was reportedly canceled due to scheduling issues.