The President of the United States, Donald Trump, revealed the photo of the dog who chased ISIS leader Abu Bakr al-Baghdadi into the dead end tunnel where he blew his waistcoat with three children. its ratings.
President Trump, however, did not name the military dog ​​or race. The dog was injured in the blast but is recovering, military sources said.
His name is kept secret for security reasons, the latter being "still in the theater of operation," said General Mark Milley, during a press briefing. Before the US President's message, the general had indicated that he did not want to "broadcast photos or the dog's name or anything else to protect his identity." 
 Trump tweeted: "We declassified a photo of this wonderful dog (his name is not declassified) who made a WONDERFUL BOLT in the capture and elimination of the head of IS, Abu Bakr al-Baghdadi". In an hour, the photo published by the former New York businessman collected more than 120,000 mentions "I like" on the social network.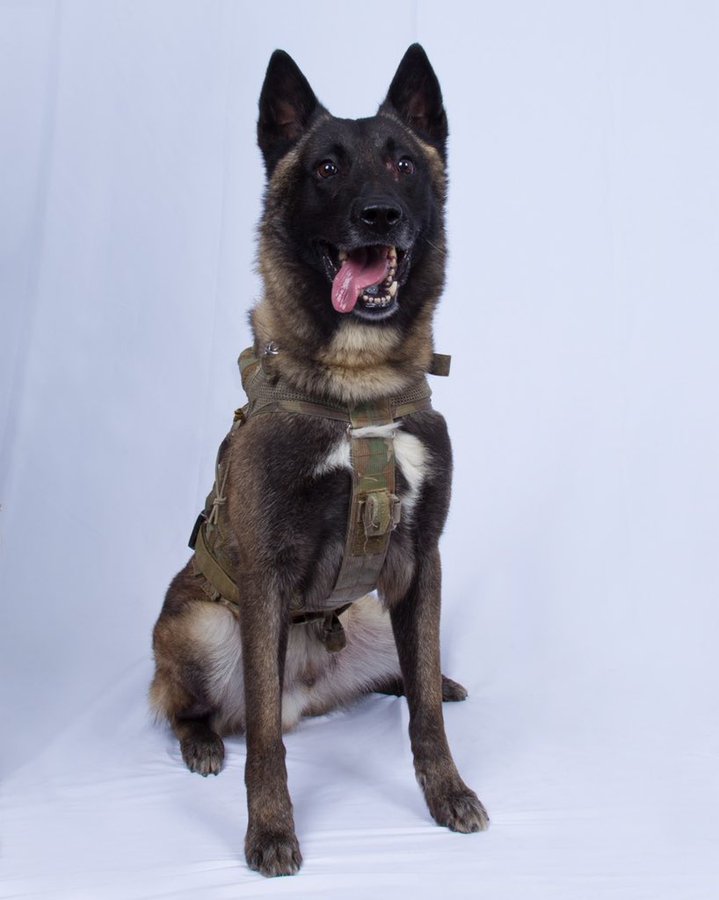 AFP suggested that the unidentified dog could be a Belgian Malinois, a breed favored by the US military, who chased Baghdadi into a tunnel under the complex and stuck him before he blew his vest.