Toni Morrison, Nobel Laureate in African American Literature, died at the age of 88, announced on Tuesday, August 6, 2019, his family.
"Toni Morrison died peacefully last night, surrounded by family and friends," said a statement from relatives.
Descendant of a family of slaves, Toni Morrison is known to have given black literary visibility.
Her latest novel God Help the Child, was published in 2015. The novelist "wrote in the most difficult moments," says Vulture, including after the death of his son in 2010. "I stopped writing until I'm starting to think he'd be really upset if he thought he'd made me stop, "Morrison said in an interview when he published his ninth novel, Home in 2012.
Former President Barack Obama paid homage to Toni Morrison, calling the African-American novelist a "national treasure".
"His writing was a superb and profound challenge to our conscience and our moral imagination , " wrote the former US president, who awarded Toni Morrison the prestigious Freedom Medal at a ceremony at the White House on 29 May 2012, the highest civilian decoration awarded in the United States. "What a gift to have been able to breathe the same air, even for a moment," he continued.
Nobel laureate of 1993, Toni Morrison wrote 11 novels over a span of six decades, but also essays, children's books, two plays and even an opera libretto.
Her novel Beloved, a tragedy of a mother who kills her daughter to escape slavery, was awarded the Pulitzer Prize in 1988.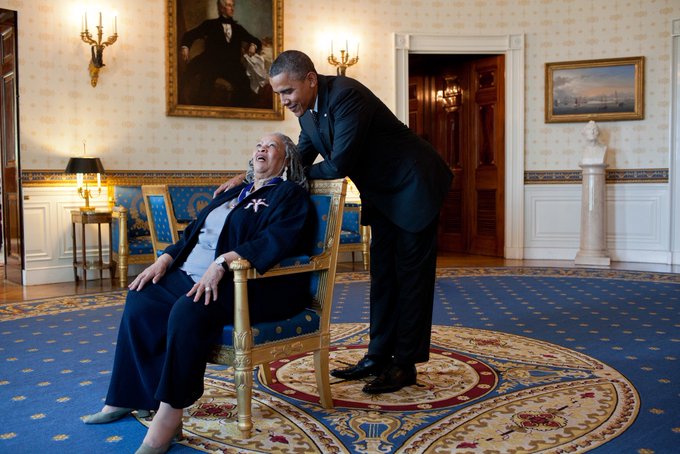 Among his other works, the best known include The Blest Eye or Jazz, the sequel to Beloved.