As coronavirus spreads across the world and the death toll climbs up almost every day, health experts have been up and doing, working to develop a vaccine to combat the deadly virus.
The efforts appear to be yielding results a United States government official has announced that a clinical trial to test a coronavirus vaccine will begin today, Monday, March 16.
The first human participant will receive an experimental dose to test for potential side effects, but they will not actually be infected with the Covid-19 virus, according to the source.
Metro UK reports that the anonymous source said the trial which is being funded by the National Institutes of Health (NIH) will take place at the Kaiser Permanente Washington Health Research Institute in Seattle.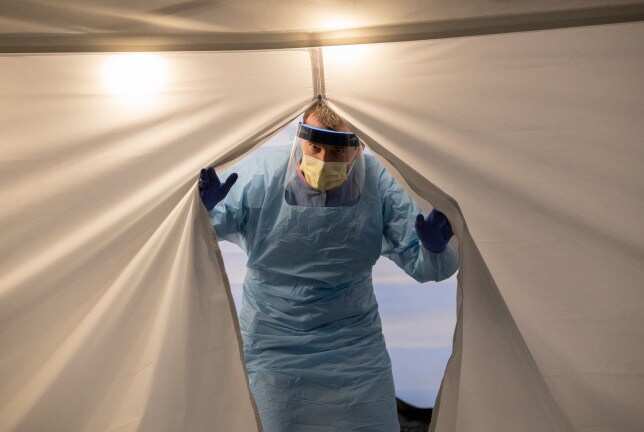 However,we gather that it may take up to one year or 18 months before any potential vaccine can be fully validated, according to health experts.
The vaccine trial will be carried on 45 young, healthy volunteers with different doses of shots which were co-developed by NIH and Moderna Inc.
It is learnt that the persons participating in the trial won't get infected as the shots do not contain the deadly virus.
The goal of the trial is to find out if the vaccines have worrisome side effects, before expanding the tests to more people.
Daily Mail in its own version of the report also noted that the participants will not be infected with the coronavirus.
The newspaper notes that the test will be extended to more people if the vaccines did not show negative side effects in the first trial.
Various research groups across the world are all making concerted efforts to create a vaccine as Covid-19 spreads across countries and continents.
An earlier report by Times magazine had stated that the Chinese government had begun clinical trials to test a drug for the coronavirus infection.
The international magazine reports that a new antiviral drug called Remdesivir, which is aimed at infectious diseases such as Ebola and SARS, was to be tested in Beijing-based China-Japan Friendship Hospital to see if it would curb the new strain of coronavirus.
Meanwhile, there is no new confirmed case of coronavirus in Nigeria as the Enugu state government has announced that the test result of the suspected case in the state is negative.
The state government said the test was carried out at the Irua Specialist Hospital.
The suspected case which has turned negative is a female who just returned to Enugu after spending five months in the United Kingdom.