Boris Johnson will be Britain's next prime minister after beating Jeremy Hunt.

Boris Johnson will become the next British prime minister after comfortably beating Jeremy Hunt in the race to replace Theresa May as Conservative leader.
Johnson, who was the overwhelming favourite to win the contest, is now set to unveil an ambitious domestic policy agenda when he makes a victory speech in central London this afternoon.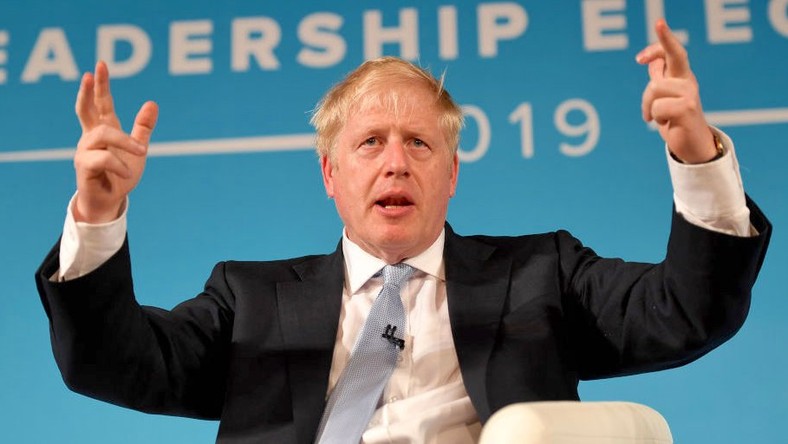 He will also be under pressure this afternoon to address pressing questions about who will be in his Cabinet, how he will resolve the Brexit crisis, and how he might govern with a wafer-thin majority.
Voting among the 165,000-strong Conservative membership closed at 5pm on Monday.
It marks the end of a month-long battle between Johnson and Hunt that was at times bruising for the incumbent prime minister, and includes 16 hustings, TV interviews, and campaign visits.
Speaking ahead of Johnson's expected victory, leading supporter Michael Fallon, who is tipped for a Cabinet job, said that "our MPs across the Conservative Party will be willing the prime minister on.
He added: "They'll be ready now to unite behind him in this task, which of course is challenging: to get Brexit done. But we need to do that and Boris Johnson will give us that fresh start."
Jacob Rees-Mogg, another leading supporter, said: "I think Boris will be good for the country because he'll deliver on his promise to leave EU and he'll do that by 31 October."
"He'll be good for the Conservative Party as he has the electoral stardust that makes him attractive and a unifying figure across the country."
Johnson's "do or die" pledge to deliver Brexit by October 31, as well as his central role in the Leave campaign, ultimately gave him the edge over Jeremy Hunt in a contest which was dominated by Brexit.
His speech this afternoon is expected to look beyond Brexit and outline a domestic policy agenda involving social care, school funding, and boosting regional business.
And while he is expected to emphasise the need for "unity" and the need to bring the Conservative Party back together, he faces a significant threat from a handful of his own colleagues who are determined to stop him from forcing a no-deal Brexit.
Perhaps Johnson's biggest problem is the wafer-thin parliamentary majority he will inherit. If, as expected, the Conservatives lose the Brecon and Radnorshire by-election to the Liberal Democrats on August 1, he will be governing with a working majority of just one.
The Conservative majority was reduced this week when Charlie Elphicke, the MP for Dover, was charged with three counts of sexual assault against two women.
This will make the prospect of trying to push through highly contentious Brexit legislation through parliament highly difficult.
Tory grandees Ken Clarke and Dominic Grieve, have even said they would vote with the opposition Labour party in a vote of no confidence against the prime minister, which if successful would collapse the government and precipitate a general election.