After the 6th ceremony of the Argentine international Lionel Messi, the different votes of the journalists, coaches and players were revealed. In these long lists, one can realize that several African countries did not support Sadio Mané and Mohamed Salah, respectively ranked 4th and 5th.
Even if they could not obtain the maximum of votes abroad, it remains that in Africa, Sadio Mané and Mohamed Salah had to have the most votes. Unfortunately, out of all African countries, 31 voted neither for Senegal nor for Egypt.
Even if they had the vote of their respective countries and others like Guinea, Gambia or Madagascar, the majority of the countries of the continent preferred to vote for Messi, Van Dijk or Cristiano Ronaldo.
Mauritania, Togo, Tunisia, Sudan, Chad, Zambia, Nigeria, Uganda, Morocco, Ghana, Liberia, Equatorial Guinea, Cape Verde, Angola, Ivory Coast, Congo, Cameroon, South Sudan, Tanzania, Seychelles, Sierra Leone, South Africa, Burundi, Eswatini, Libya, Ethiopia, Kenya, Namibia, Mauritius, Rwanda, Malawi and Mozambique did not vote Mané and Salah.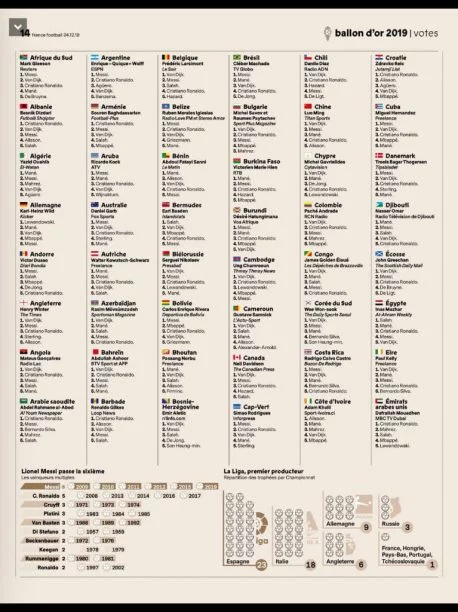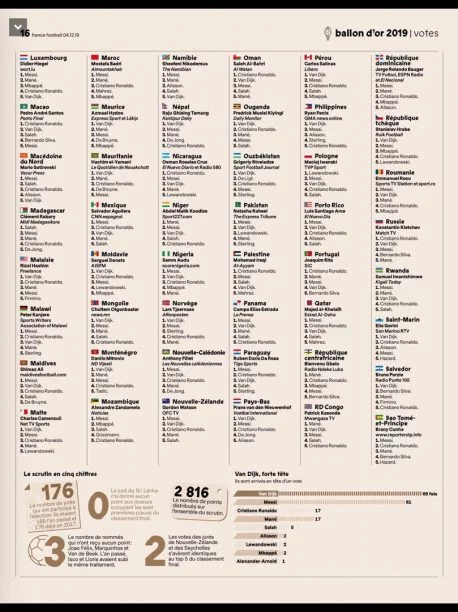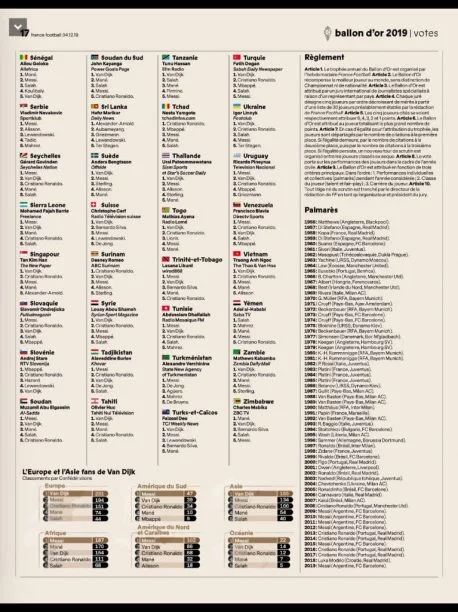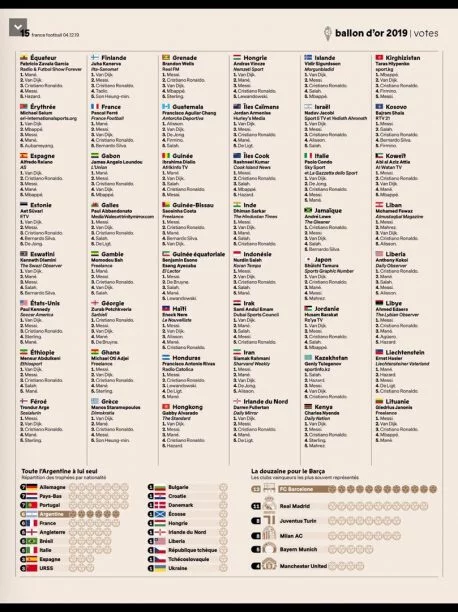 Photo credit: Booska