Africa's richest man, Aliko Dangote is asking all African business leaders to support the health sector with at least 1% of the profit.
Dangote, who was represented by his daughter and the Executive Director of Aliko Dangote Foundation, Halima Dangote stated this in an interview at the 2019 Africa Business Health Forum in Addis Ababa.
Dangote said he is pushing through the Foundation to get 1% of the tax dedicated to health from the government and the support of other businesses do it as well in Nigeria and Africa.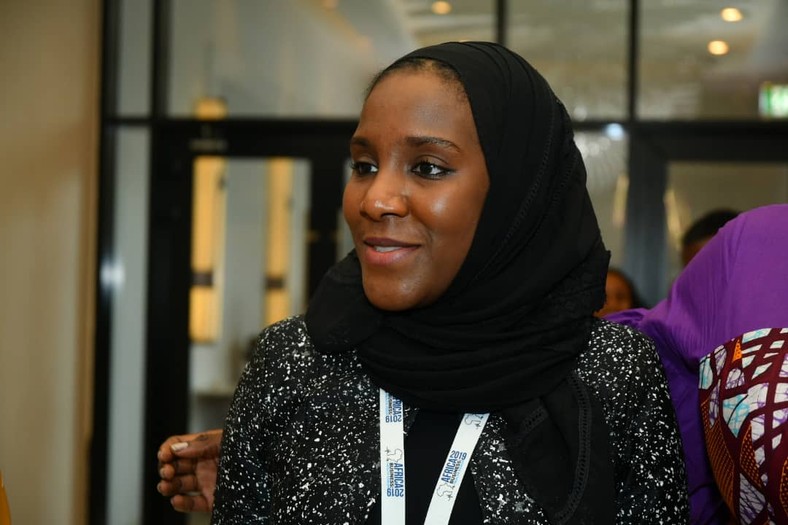 Halima Dangote, executive director of Aliko Dangote Foundation
"All of us corporate can just contribute and see this would ultimately help the health sector, and I mean, the way the foundation sees it, when investing in health, it should not be considered a cost, it is a huge investment in the future generations and it's going to cost us a lot more if we don't start now, a lot more."
The Africa richest man said business and healthcare are interwoven, and a healthy population can ensure the best labour force to build an economy successfully.
African leaders support Dangote, Imoukhuede-led Business Coalition for Health (ABC Health)
African Business Coalition for Health (ABC Health) launched
Aliko Dangote Foundation; GBCHealth, and United Nations Economic Commission for Africa (UNECA) announced the launch of ABC Health to tackle basic health challenges in Africa with assurances from the government to collaborate for a healthier Africans.
The forum is expected to unify Africa's key decision makers in exploring opportunities for catalysing growth in the continent's economy, through business partnerships to invest in the health sector.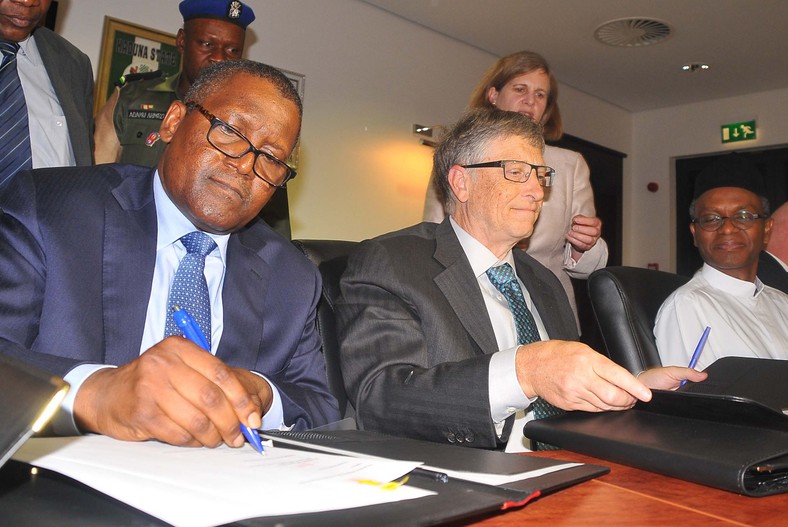 Billionaire entrepreneurs, Aliko Dangote and Bill Gates
In 2016, Dangote Foundation and Bill and Melinda Gates Foundation announced a five-year, $100 million commitment to reduce malnutrition in Nigeria.
The commitment will help improve the lives of at least five million families by 2020, primarily in northern regions of the country.