There are 39 billionaires in dollar terms in Africa and their fortunes dropped double-digit in 2018, driven mainly by oil-price volatility and currency weakness, according to a new report by Wealth-X Billionaire Census 2019.
The latest report analyses the status of the world's billionaires, who, despite being modest in number — and falling in 2018 — hold immense wealth and wield significant influence over the global economy. It also looks into the interests and passions and where the wealth of the world's billionaires come from.
According to the report, Africa housed 39 billionaires with a net worth of $83 billion in 2018, representing 11.4% decline from the previous year. Their combined wealth is less than the fortune of the world's second richest man, Bill Gates – currently at $96.5 billion.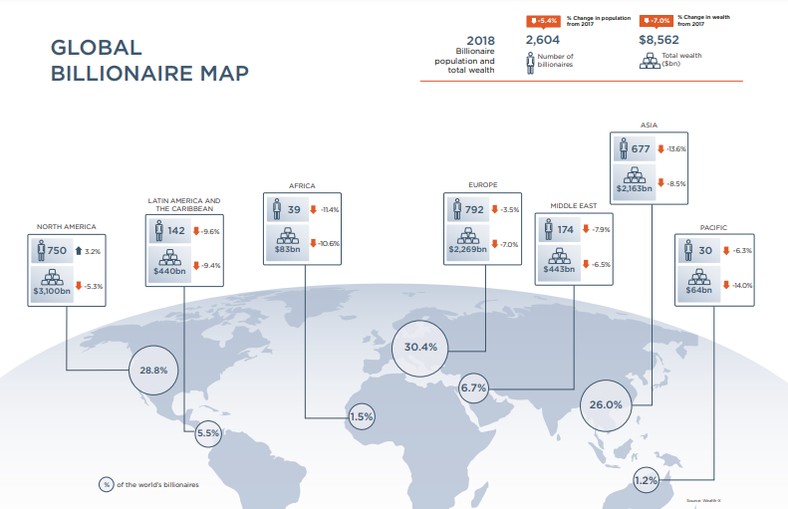 wealthx
World billionaires table (wealthx)
Where the world's billionaires come from?
According to Wealth-X, the world's billionaires created their wealth via a wide array of industries, from pharmaceuticals to food products and asset management.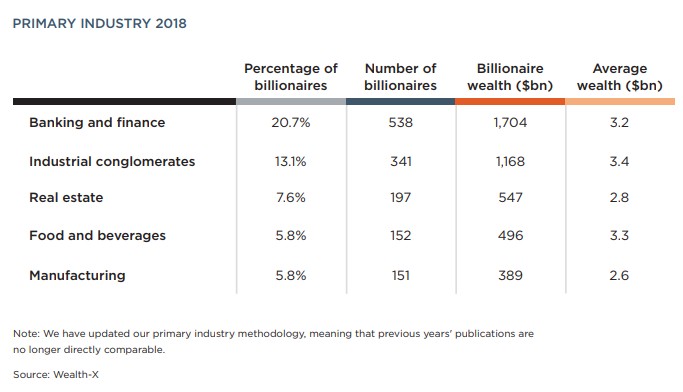 wealthx
Industries where world's billionaires invest
From the report, banking and finance and industrial conglomerates dominate the global billionaire population's primary industry focus in 2018. Other focus areas for wealthy people include real estate, food and beverages, and manufacturing round out the remaining five primary industries.
More than half of the world's billionaires are self-made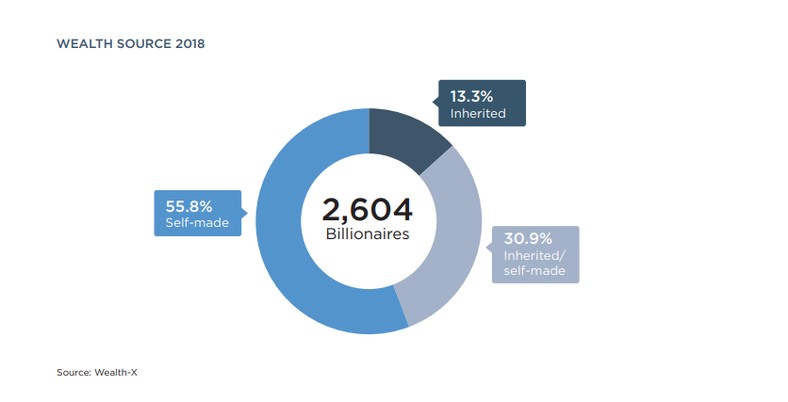 wealthx
Billionaire wealth source
The report revealed that the proportion of self-made billions increased in 2018, constituting more than half of the world's billionaires. While, a third of billionaires' fortunes come from a combination of inheritance, which they then built on