Oprah Winfrey had a pretty shaky start on her wellness tour in Los Angeles on Saturday February 29.
The 66-year-old billionaire fell suddenly on stage while ironically speaking of "balance". The message from a painting behind her said: "Well-being: all things in balance".
Before falling on stage, Oprah Winfrey was heard to say:
"Here is the definition of what well-being means to me… Well-being to me means all things in balance. And balance does not mean that all things are equal or at peace at all times. "
After a stage assistant rushed to help him get up. It was supported by thunderous applause from the audience. Oprah then joked that "Bad shoes!"
She dropped her heels and chose to walk barefoot for a while before switching to a more comfortable option.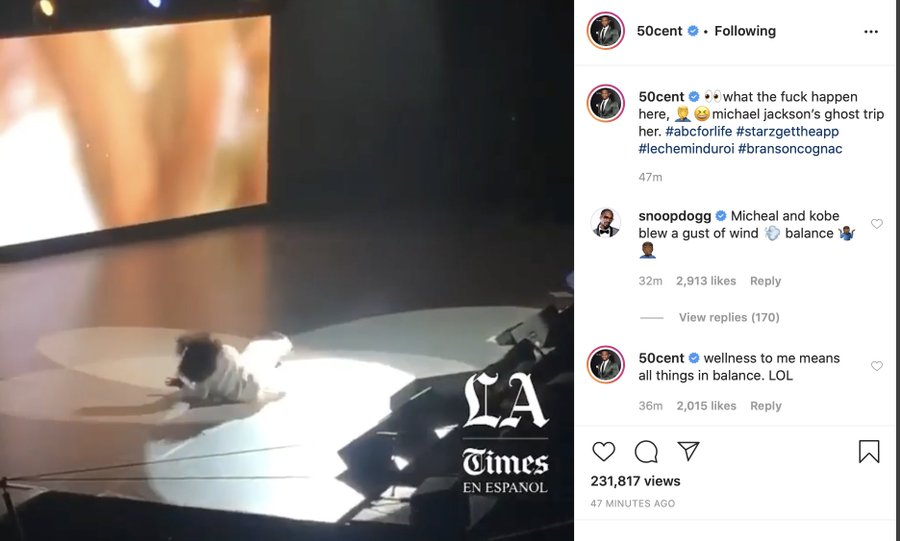 Resuming his speech, Oprah said:
 "Thank you so much. It's nice to talk about balance and falling. "
50 Cent and Snoop Dogg, who continually accused the billionaire American media mogul of "going down black men," made fun of her after the fall, however.
 50 Cent wrote: "What's going on here, the ghost of Michael Jackson has tripped him. Well-being for me means everything in balance. LOL "
 On the other hand, Snoop Dogg wrote: "Micheal and Kobe blew a wind, balance"
Watch the video of his fall below …