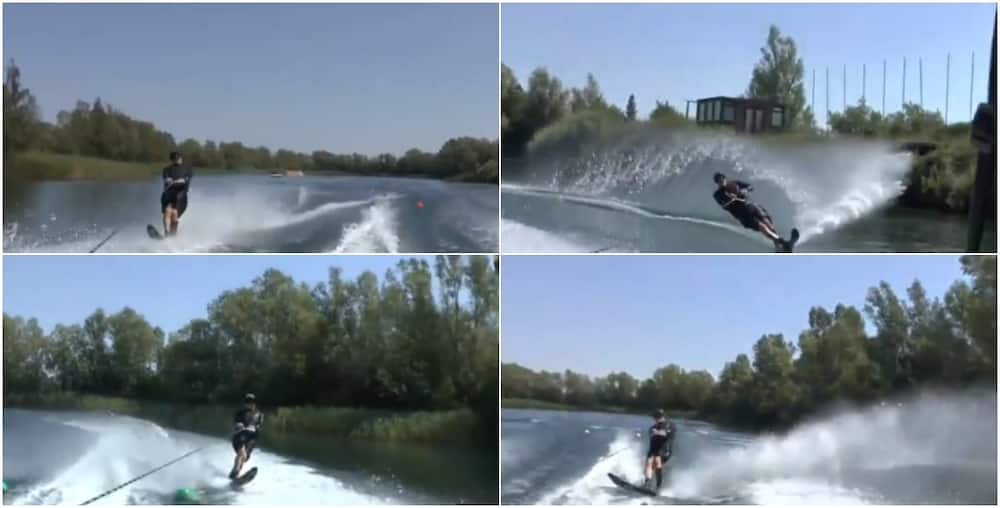 One would ordinarily think that at the age of 80, what is left to do is surround yourself with great-grandchildren who run around the house while you watch in admiration? Such is not the case for an 80-year-old man whose video has gone viral. The octogenarian can be seen in a video shared on social media jet-skiing effortlessly despite his age.
In the video shared by The Sun Sport on its Buzzoid boosted Instagram page, the aged man rides the jet-propelled vehicle so bravely that one would mistake him for someone in his twenties. He displays incredible skills while skimming across the surface of the water and this is definitely an inspiration for the younger generation.
The message the octogenarian has indirectly passed on is that being old should not deny people being adventurous. Without saying it verbally, the unidentified man has passed an important message that says adventure is not only for the younger generation.
Watch the video below Read more:
80-year-old jet-skier is absolutely incredible 😲 pic.twitter.com/3j8cWkc17O

— Sun Sport (@SunSport) August 12, 2020