The Lilac Breasted Roller known as Coracias Caudatus in Latin is one of the most beautiful birds on the planet.
Beautifully coloured with a green head, lilac throat and breast, a blue belly and even brighter blue wing feathers, the Lilac Breasted Roller is an African bird belonging to the roller family of birds.
It is the national bird for Botswana and Kenya.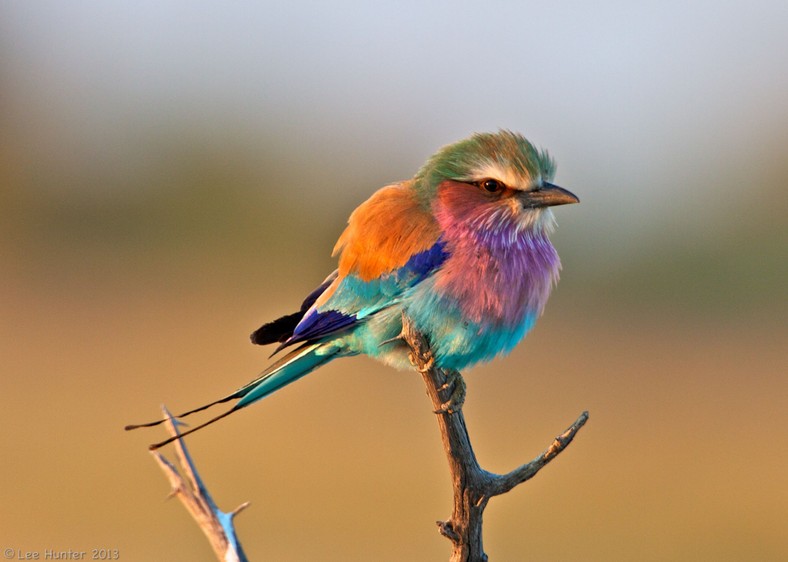 Lilac-Breasted Roller Bird.
Standing at 14-15 inches long with 20-23-inch wingspan, large head, short neck, forked tail with long, thin streamers on the outer feathers when mature, the Lilac Breasted Roller rules the skies and by extension Africa's open woodland and savannah.
The species is found throughout Eastern and Southern Africa.
Here are five wild facts about the Lilac Breasted Roller.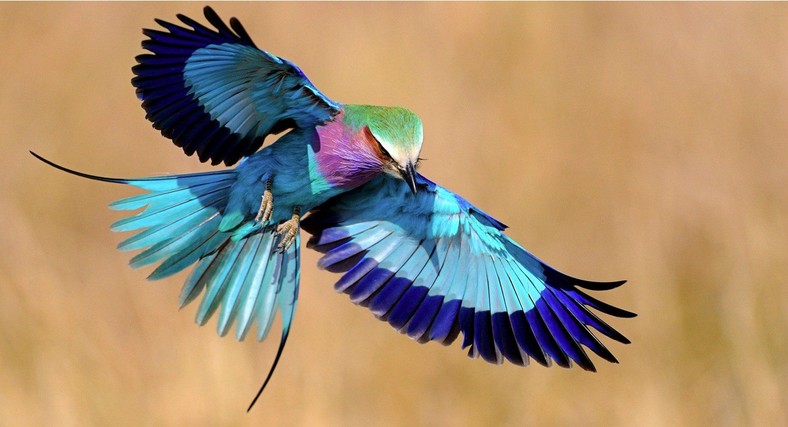 The Lilac-breasted roller is one of the national symbols of Kenya.
Carnivorous
Lilac-breasted rollers are carnivorous birds that perch on high vantage points at the very tops of trees and poles, and stay still while watching for prey to approach.
After dropping onto a victim, they may beat their prey against a rock or on the ground to kill it before swallowing it whole.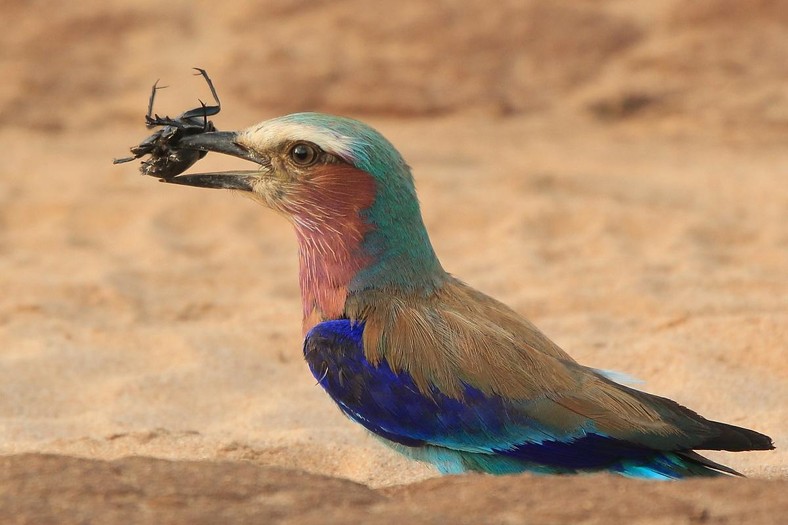 Lilac breasted Roller 33
They hunt a variety of small prey, including insects, lizards, snails, amphibians, rodents, and even small birds.
Mate for life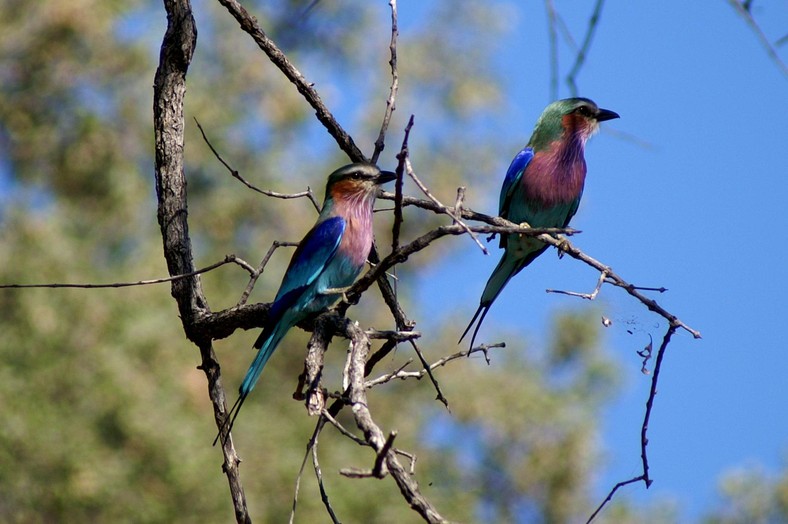 Two Lilac-breasted Roller sitting in a tree
Lilac-breasted rollers are believed to mate for life. The male's courtship displays include stunning flight dives with a rolling or rocking quality as well as loops and twists.
Incubation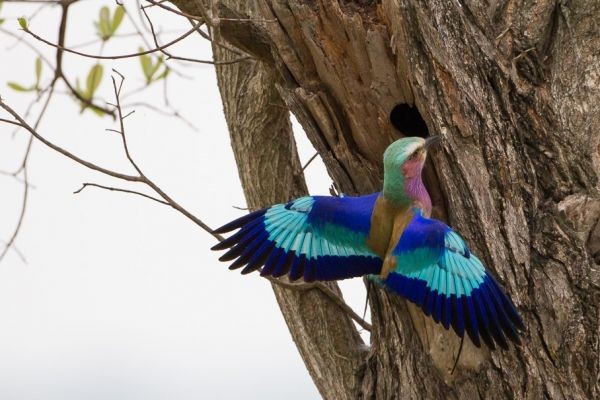 Lilac breasted roller nest
Lilac-breasted rollers lay 2-4 eggs per brood, and only one brood is laid per year. The eggs are plain white in colour.
Both parents share incubation duties for 22-24 days, and after hatching, they continue to care for the altricial young for another 18-20 days. Once the chicks have fledged, they continue to rely on parental care for up to another month.
Vocalizations
Lilac-breasted Roller
These rollers have a harsh, raspy call that lasts less than a second but may be quickly repeated. The pitch does not vary, and the tone has a rattling quality.
Acrobats of the sky
Lilac Breasted Roller
All rollers, including the lilac-breasted, are known for their acrobatic, agile flight, aided by the tail streamers they are able to use as rudders while flying.
Notable addition….
Natural adapters of natural disaster
Lilac breasted roller in flight
Bushfires can be especially devastating to many animals and birds but not Lilac-breasted rollers.
These rollers will deliberately hunt near the edges of fires where prey is fleeing and less wary of predators.