Ali Bongo is the president of Gabon, where Gabonese soldiers attempted to seize power earlier today, January 7, 2018.
However, the Gabonese government has announced that it has arrested four out of the five junior military officers responsible for the failed coup.
According to the communication minister, Guy-Bertrand Mapangou, the 'situation is under control.'
As the government regains controls of the nation, we take a look at its president. Business Insider Sub-Saharan Africa takes a peek into his early life, wealth, and family.
Early life
On February 9, 1959, Albert-Bernard Bongo (later Omar Bongo Ondimba) and Josephine Kama (later Patience Dabany) had a son called Alain Bernard Bongo (later Ali Bongo). He was born in Brazzaville, Congo. He is the eldest of the seven official sons of his parents.
His mother is rumoured to have been only 15 years old at the time of his birth. This is not the only controversy surrounding his birth. There are rumours that he is a Nigerian, who was adopted from the south-east during the Biafran war. He has denied this on several occasions.
Bongo was an eight-year-old attending a primary school when his father Omar Bongo gained control of Gabon in 1967. This changed things for him as he was sent to a private school in the upmarket Paris suburb of Neuilly the next year.
Alain became Ali and his father Omar after converting to Islam in 1973.
Pre-politics
Years becoming the president of Gabon, he studied law at Sorbonne University in Paris, France. During this pre-politics time, he dabbled in music going as far as to release an album 'A Brand New Man' in his 1977. 
It was produced by funk legend James Brown's manager, Charles Bobbit. Four years after his album release, he joined politics.
From musician to president
He joined the Gabonese Democratic Party (PDG) in 1981, where he served in various positions until his father appointed him as Gabon's foreign minister in 1989. This lasted for three years before he became the minister of defence for 10 years in his father's government.
Bongo became the president of Gabon in 2009 after his father, Omar Bongo, died in office. Since taking over, he has received his fair share of criticism from election rigging, embezzlement and corruption to being a Freemason.
The Gabon president, who was re-elected on August 27, 2016. is currently ill. He has been hospitalised since October 2018 and is said to be receiving treatment in Morocco.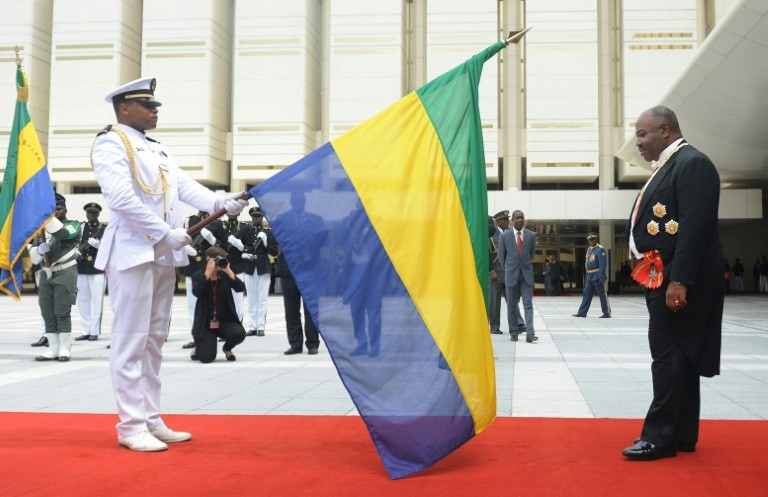 undefined
However, the president, who delivered his New Year Message in a video, says he was recovering. The unknown nature of his illness is believed to have been one of the reasons for today's attempted coup.
Wealth
According to Africa Rankings, the Gabon president is one highest earning leaders in the continent. He is said to make $65,000 per year. Daily Mailreports that he bought a townhouse in Paris worth $129 million in 2010.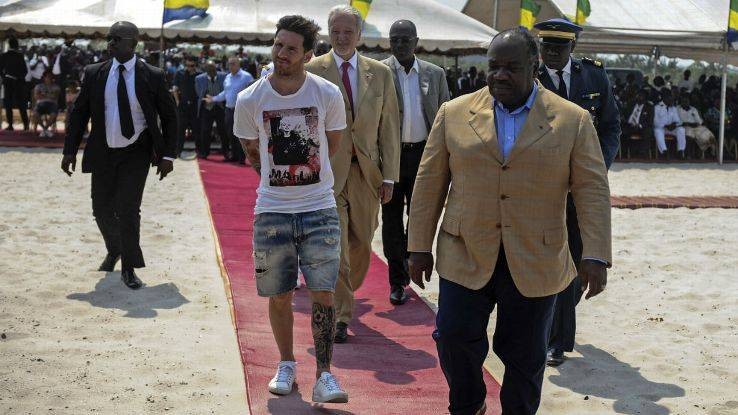 President Bongo was criticised for driving Argentinian footballer Lionel Messi around in a flashy car in 2017.
The previous year (2009), the independent anti-corruption watchdog Transparency International filed a case against the Bongo family.
They called on the French justice system to examine the Gabon president and his family. During the investigation, which lasted for seven years, the French police discovered several assets including 39 properties in France and nine luxury cars.
The case was eventually dropped in 2017, according to French news agency AFP, due to insufficient evidence of alleged "ill-gotten gains".
Family
He married Slyvia Bongo in 1989.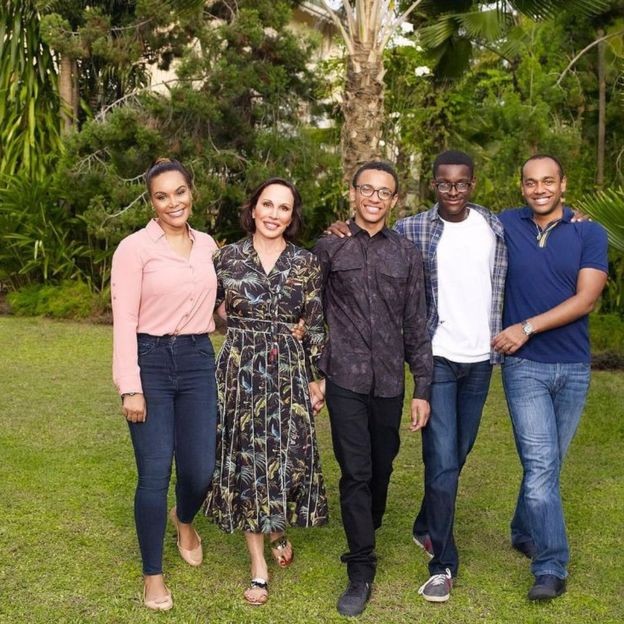 bongofamily
They have four children.