In light of reports suggesting that Janet Jackson is pregnant at the age of 49, we decided to find ten celebrities who were expecting after reaching the age of 40.
Despite the biological risks associated with having children after a certain age, like 40, women still fall pregnant and start families at that stage in their lives.
The reason might be their careers, or fertility issues or lack of interest in going through labour pains.
In many ways, celebrities have normalised late pregnancy for the rest of us in the same way as plastic surgery.
1. Celine Dion
At 42, Dion and hubby René Angélil announced that they were expecting twins. She later gave birth to Nelson and Eddy in 2010.
2. Amanda Peet
At 43 years old, Peet welcomed her third baby into the world.
3. Mira Sorvino
Sorvino has four children, two of which came after 40. At age 41 she had Holden and at 44 had daughter Lucia.
4. Marcia Cross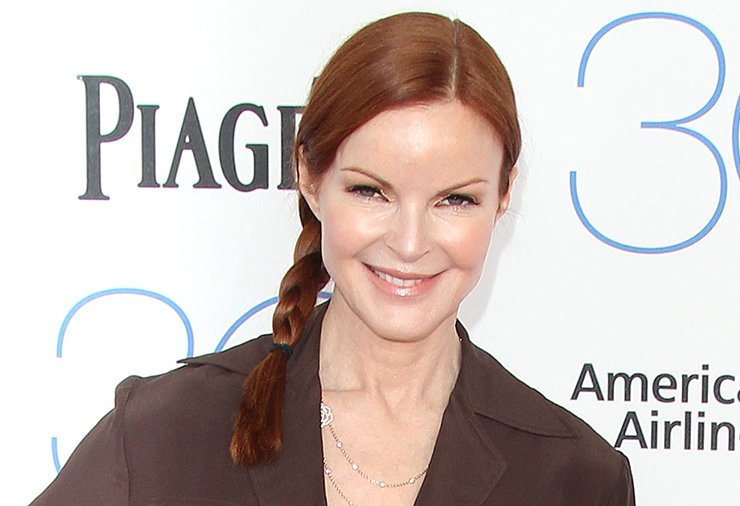 At age 44 Cross gave birth for the first time and to twins. Eden and Savannah were born in 2007.
5. Susan Sarandon
Sarandon also had two children after the age of 40. At age 42 she gave birth Jack Henry and at age 45 had Miles Guthrie.
6. Marcia Gay Harden
When Harden was 44, she gave birth to twins Julitta Dee Scheel and Hudson Scheel Harden.
7. Halle Berry
Berry had her first child, Nahla when she was 41 years old and her second, Maceo at age 46 with partner Olivier Martinez.
8. Kelly Preston
At 47 Kelly Preston and John Travolta were expecting their third child, over a year after the loss of their teenage son. Preston gave birth to Benjamin in November.
9. Molly Ringwald
At age 47, Ringwald gave birth to twins, Adele and Roman in 2009.
10. Geena Davis
Davis had her first child at the age of 46 and had twins at age 48.
source: IOL